Society and education: from Reproductive to Generative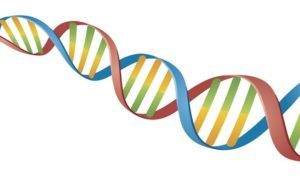 Elsewhere you can real all about the practical examples of triggering and developing the creative powers of your team to better face complex and/or creative challenges.
Here, it's time to zoom out again: What would be the characteristics of a society and next, an education system, where curiosity is considered as a core skill for progress. This as opposed to using the argument that it is difficult to measure and standardise and therefore not a key priority. Which one do you recognise most? And which one do you prefer?
| | |
| --- | --- |
| Curiosity as Key | Curiosity as Nice to Have, at best |
| Encourage the Art of asking Questions | Focus on giving quick answers |
| Create new insights | Reproduce known knowledge |
| Embrace complexity | Go for simplicity as early as possible |
| Be adaptive to changing circumstances | Avoid uncertainty |
| Connect existing and new dots | Become one important dot |
| See the value of connections and patterns | Focus on separate (known) elements |
| Why, How | What, when |
| Need-based adaptive planning | Fixed schedules |
| Autonomy and thinking critically | Rely on safety nets |
| Intent & rough direction | Targets & Methods |
| Working together = strength | Seeking help = showing weakness |
| Curves | Boxes |
| Considering innovation as a DNA string: no given start or end, unlimited configurations, allow emergence to take place | Managing innovation via stage gates: clear universal decision moments mapped out in time |
Applied to Education
In the overview below you see some characteristics of an education system where the 3 C's (critical thinking, intertwined with curiosity and creativity) are considered as key, indispensable skills vs nice to have. Yes, the statements are a bit binary, because they need to point at the dominant pattern. These are discussion-openers, not end-points…
| | |
| --- | --- |
| Curiosity as Key skill in Education | Curiosity as Nice to Have, at best |
| Teachers facilitate learning process | Teachers transfer knowledge |
| Creation, Effectiveness | Production, Efficiency |
| Multi-way | One or Two-way |
| Encouraging to ask questions | Emphasise giving (correct) answers |
| Evaluate progress by joint discussion | Test progress by simplified tools |
| Intersubjective insight in development | Grades/ marks as main indicator for progress |
| Group learns together | Teacher grades |
| Inquisitiveness is encouraged | Concrete result (answer) Is demanded |
| Generative | Reproductive |
By and large I think this WEF-view on education, at least as it is formulated, makes sense and carries many similar messages as mine.